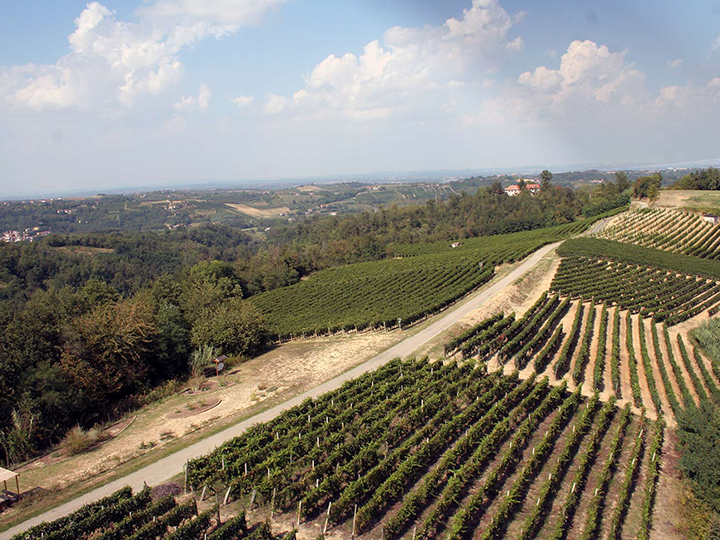 Gradwell Wines invites you to explore the region of Piemonte Italy and Vinchio Vaglio alongside an incredible menu created by Chef Tonia Wilson.
Assorted antipasti
Alta Langa V.S.Q. Brut Metodo Classico 2018
Smoked salmon/Preserved lemon/Spring peas/ Ricotta
Roero Arneis DOCG 2021
Roasted grapes/Bitter greens/Gorgonzola dolce
Barbera d'Asti DOCG 2020 Superiore
Osso buco/Tomato confit/Ras el hanout/Cerignolo olive risotto
Barolo DOCG 2018
Toasted brioche/Honeyed apricots/Labneh/Pistachio
Moscato d'Asti DOCG 2021
Gradwell Wines was founded in 2012 by Sean Rowlands, Sommelier. We source unique, high-quality wines to meet the tastes of the Ontario wine consumer. Whether new to wine or have an in-depth knowledge of wine, Gradwell Wines is the agency you can count on to meet your needs, whatever your budget.
Tonia's love of food began while studying in France's Loire Valley. A year of exquisite French cuisine inspired her to enroll in the Culinary Arts; after an impressive period at some well-regarded restaurants she was offered the position of Head Chef at the Canadian Embassy in Rome. A spontaneous departure lead to four years of incredible culinary memories, one being a gala dinner for the Queen of England. Much time was also spent visiting Europe's famous wine regions; a great supplement to her studies towards certification with the Italian Sommelier Guild.
Please note this event is 19+