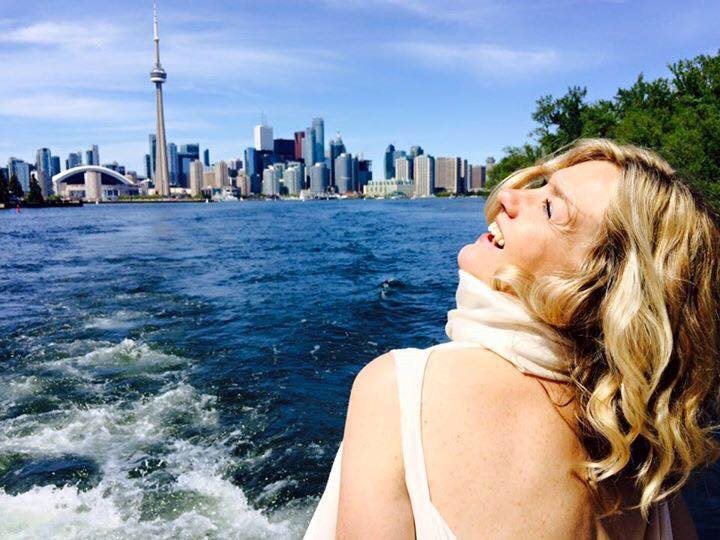 Join us at the Dymon Wine Cellar lounge as we welcome Allyson Morris and her band to entertain the members with her signature jazz sound.
Allyson Morris
Allyson is a Toronto-based jazz vocalist/songwriter who uses her sultry, powerful, pitch-perfect voice and exquisite phrasing to inform the intelligence of her song interpretations and musical improvisations. Whether she is singing a jazz or pop standard or one of her own original songs, her command of singing, depth of feeling and rich musical vocabulary raise her material to new heights. Allyson is equally comfortable with a live quartet or in the recording studio, multi-layering her vocals, and embracing new sounds, grooves and production approaches. Allyson's collaborators are a Who's Who of jazz in Canada: Bernie Senensky, Robi Botos, Reg Schwager, Bill King and Ben Riley to name a few. You can find Allyson Morris' Music on Spotify, Amazon Music, AppleMusic, TIDAL (High DEF) and YouTube. She is currently working on her third album.
Allyson will be performing alongside a stellar lineup of Canadian Jazz greats Carlos Lopes, Ethan Ardelli and George Koller.
Carlos Lopes
Carlos Lopes is a Toronto-based composer, producer and performer of a wide variety of Canadian and international musical projects for film, television, live performance and albums. He's a Genie Award winner, a two-time Gemini nominee and a four-time Golden Reel nominee. Carlos has written music for Disney, the CBC, George Harrison's Handmade Films and many others. The Carlos Lopes Group has performed at the Montréal Jazz Festival, the Festival D'Eté in Québec City and in the DuMaurier Jazz Festivals across Canada. Carlos Lopes' music is rich and eclectic and always connects.
Ethan Ardelli
Drummer and composer Ethan Ardelli has been one of Canada's most acclaimed jazz musicians for more than a decade. Always a cultural omnivore, Ardelli has sought out inspiration in a wide variety of places, from art house films to classical composition and music from around the world, in particular the music of Cuba. After playing in many notable Canadian bands (including David Virelles, Brian Dickinson, Nancy Walker, and Darren Sigesmund), Ardelli was primed to become a bandleader. Since 2014, Ethan has been leading his own ensemble showcasing his original compositions. The quartet features saxophonist Luis Deniz, pianist Chris Donnelly, and bassist Devon Henderson. His debut album, The Island of Form, is a showcase for Ardelli's highly-developed compositional skills and drumming prowess. The album was recorded by James Farber, the engineer behind many touchstone jazz recordings, including works by Michael Brecker, Joe Lovano and Brad Mehldau. As well as leading his own ensemble, Ethan is a member of Darren Sigesmund Quintet, Nancy Walker Quintet, Alexander Brown Sextet, Brian Dickinson Trio and Harley Card Quintet. Ethan is on the faculty at the University of Toronto and Humber College.
George Koller
George Koller is a bassist, producer, composer, multi-instrumentalist and promoter of jazz, world and folk music through concerts and his homegrown label ZSAN Records (the zenith of science art and nature). In a wildly diverse and expansive career, he has worked with everyone — including Peter Gabriel, Eartha Kitt, Chaka Khan, Eddie Harris, Loreena McKennitt, David Clayton-Thomas, Jim McCarty (The Yardbirds), Ian Tyson, The Shuffle Demons, Laila Biali, John McDermott, Larry Coryell, Karrin Allyson, Phil Woods, Michael McDonald, Carvin Winans, Sonny Stitt, Valdy, Eliana Cuevas, Holly Cole and many others.
Watch Allyson here: