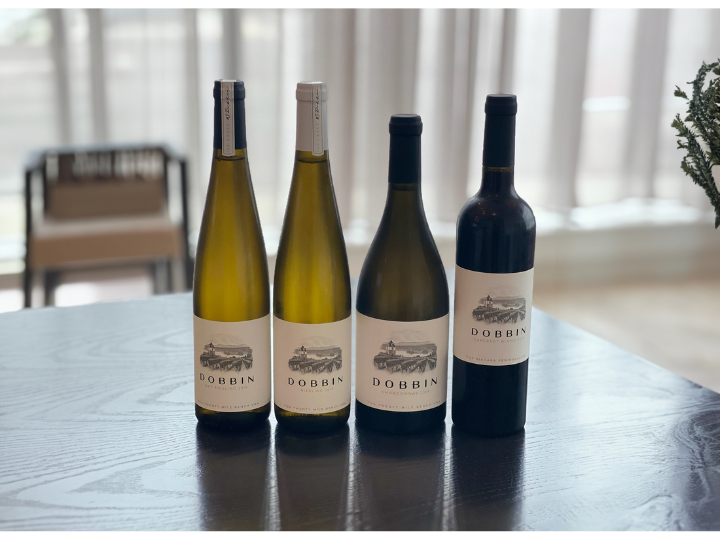 About Dobbin Estate Winery, Peter Gamble, Ann Sperling & JP Challet
Dobbin Estate winery is nestled in the heart of the Bench producing wines to the very highest international standard. Meticulously crafted in small batches and embodying the outstanding terroir of our unique Niagara vineyard, our wines provide exceptional and unmatched quality.
Located on the highly acclaimed Twenty Mile Bench, our calcium-rich soils are ideal for producing Chardonnay, Pinot Noir, Riesling, and Cabernet Franc. Our vines were selected specifically to maximize our site and are tightly planted, grown organically, and cropped for low yields.
Every step is taken to ensure that our wines are ageable, complex, harmonious, and refined.
World recognized winemakers Peter Gamble and Ann Sperling provide the expertise behind this new project.
DOBBIN WINERY WINES TASTING WITH MENU
Chardonnay 2019…
Crispy shrimp in Dobbin chardonnay & wasabi batter.
Oyster boy oyster, pineapple & cilantro.
Dry Riesling 2019
Shiitake Oreo with Ontario goat cheese & Calamari with Absinthe sauce.
Chardonnay Magnum
Wild salmon tournedos with butter poached lobster & Niagara peaches chutney.
Cabernet Blend 2019
Braised beef & black tea bordelaise, heirlooms carrots in maple syrup& vanilla.
Riesling 2019
Le Chevronné cheese, Dobbin estate apples, Gnocchi fritto & seared foie gras.